Oregon Trucking Association has been a powerful trucking industry advocate for over 80 years. We remain committed to continuing the journey as our industry evolves and grows.
Advocate. Influence. Promote.
OTA's mission to "Advocate, Influence and Promote to help our members succeed" defines the work we do and the programs and services that we offer. The association is structured to respond to the changing needs of our members while maintaining a solid foundation to build on. These core functions include:
Advocacy of government and regulatory agencies
Education and safety training
Present opportunities to connect our carrier members and allied partners
Member benefit programs
Engagement and outreach to influence the public around the essential role of the trucking industry to Oregon's economy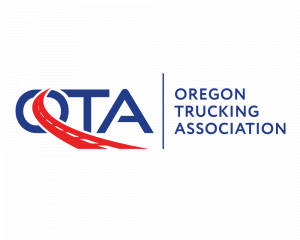 Not a member? Explore the benefits and discover ways to make your involvement matter.