OTA's dedicated staff helps execute the organization's mission. We are happy to assist with any questions you have about membership, events, governmental affairs, permits, and other trucking matters. For general inquiries, send an email to info@ortrucking.org. For more specific information, please see our list of staff below with corresponding specialties within the organization.
Jana Jarvis
President & CEO
Jana has over 20 years of public policy and management experience in both the corporate and trade association environment.   In 2010 she established her own public policy firm specializing in issues around tax policy, land use, environmental quality, natural resources, real estate, manufacturing, and of course, transportation policy.  Prior to that she served as Vice President of Public Policy for the Oregon Association of REALTORS® where she led them to unprecedented levels of grassroots participation and political fundraising.
In addition to her public policy work, her background includes a stint with a major manufacturer where her responsibilities included developing customer delivery expectations and driver protocols.  When major customer issues arose, she often found the best solution to simply arrive with the driver on the next delivery to diffuse the situation!  These experiences give her a deep respect for the trucking industry and the professionalism of drivers.
Although not an Oregonian by birth, she grew up in the Northwest and has lived here for over 35 years.  Her husband is a native Oregonian and she has a married daughter in Portland and a son living too far away in Santa Monica, CA! She has an undergraduate degree in Business and an MBA from the University of Portland.  She has won numerous awards but is most proud of the award she received during the 2009 legislative session from a former adversary for her work in the affordable housing industry.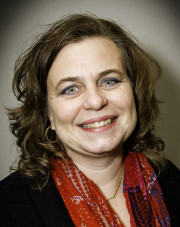 Christine Logue
Vice President of Operations
Christine started with OTA as a part-time licensed insurance agent 4 ½ years ago. Although she still handles insurance and other benefits for members, the majority of her time is spent planning and executing events and training classes across Oregon. Prior to OTA, she was the worker compensation administrator for Cal-Tech/JPL in Pasadena, CA.  She also spent 10 years working for a local Automotive Association.  She began working with them as a Safety Consultant and worked her way up to the Executive Director role at the Association.
Christine was born and raised in Oregon. She obtained a Bachelor's degree in Business with a focus in Human Resources from the Portland State University and an MBA from University of Phoenix. In her spare time, she enjoys time with family and friends and supporting her three children with their swim team activities.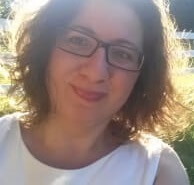 Ligia Visan
Director of Accounting
Ligia obtained a Bachelor of Science in Business Administration with a major in Accounting from Portland State University. She had been around trucking for many years because of her family business, and officially began working in the trucking industry upon graduation. Ligia started in the billing/accounts receivable department, and as the company expanded, she was promoted to Financial officer/Controller until 2012. In 2015, she received her Oregon Tax Preparer license. Some of Ligia's hobbies include knitting, reading, gardening, and spending quality time with her family. Please contact her about invoices or other billing-related questions.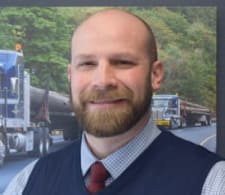 Adam Williamson
Director of Training & Development
Adam graduated from Florida College in 2005 with a B.A. Degree in Communication and Biblical Studies. After moving to Oregon in 2006, he worked in a variety of fields—including medical billing, courier services, and ministry—before joining Oregon Trucking Associations in early 2018. In his current role, he provides safety training and consulting services on behalf of OTA to association and industry members. In his spare time, he enjoys a variety of outdoor activities with family and friends.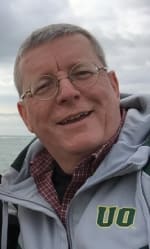 Gregg Dal Ponte
Director of Regulatory Compliance
Gregg has over 43 years of experience working in varied capacities in the trucking industry. He graduated from Xavier University in Cincinnati, Ohio and went to work dispatching trucks and managing inventory in a refrigerated warehouse distributing produce to grocery stores in the surrounding states.  After several years he packed his bags and sought his fortune in southern California where he began working for GE TIP Trailer Leasing. Gregg soon was promoted to Western Division Operations Manager with responsibility for operations in 11 western states. After 10 years with TIP he moved his family to Oregon and completed 27 years of employment with the State of Oregon before retiring from the Oregon Department of Transportation in 2016 where he served for the bulk of his tenure as the Administrator of the Motor Carrier Transportation Division where he was responsible for vehicle regulation, insurance, weight mile tax, over-dimension vehicle permitting, truck and driver safety, audit functions, complaint resolution, economic regulation and size and weight enforcement.  Post retirement from state service Gregg has joined OTA as Director of Regulatory Compliance. In addition, he served for three years (2016-2019) as a member of the Board of Directors for EROAD, a New Zealand based publicly traded transportation telematics company.
Gregg has been married to his wife, Janet, for 42 years and has a son who is an attorney in Portland, a daughter who is a teacher in the Salem Keizer School District, and five grandchildren. Gregg's hobbies include amateur radio, hunting, fishing, weightlifting, Bible study and gardening.  He is a member of the ELKs and MENSA organizations.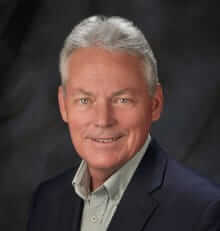 Mark Gibson
Government Relations Policy Advisor
Mark has over 35 years in the trucking industry.  He graduated from college with an Associate's degree in Diesel Technology and then a Bachelor's degree in Business Administration.  Mark went straight into the family business working with his dad as a log truck driver, then, ultimately became the principle owner of the company.  Mark served on the board of directors for the Oregon Trucking Associations for many years and served as Chairman in 2008/2009.  In addition to trucking Mark has extensive experience in aviation.  He is the current president of a helicopter company providing utility services to the western United States.  Mark also managed a helicopter company providing helicopter emergency services in southern Oregon and Northern California for over 22 years.
Mark has served on the Board of Directors and ultimately as 2-time Chairman of the Board for the Helicopter Association International, a worldwide trade association with members in over 80 countries.  Mark has been very involved in both trucking as well as helicopter legislative/governmental issues for many years and has spent a great deal of time in both Washington DC as well as Salem working on various issues that affect these industries as well as small business in general.
Mark serves on the board of several charitable foundations.  Mark  is a native Southern Oregonian and still resides there today.