OTA's Northwest Fleet Safety Certification program offers a unique curriculum that covers all aspects of creating and maintaining a top-notch fleet safety program. This year-long program focuses on the tools and resources safety personnel need to keep trucks, shops, and people safe and protected, whether they're seasoned professionals or new to the job. The program covers required regulatory courses, as well as sessions designed for personal and professional development.
Flexibility is built into the program. Sign up for the entire course to receive certification, or pick and choose individual sessions throughout the year. Special pricing is available for members and when paid in full for the program.
Now taking reservations! The 2023/2024 program will start in late spring 2023. Class size is limited, so please reserve your spot as soon as possible.
Questions? Want an overview of the course before you decide? Contact us to setup a time to talk. Email safety@ortrucking.org or call 503.513.0005.
Class Topics Include:
Safety Culture
Conducting Meetings
Drug & Alcohol
OSHA
FMCSA
Wellness
Driver Qualification
HAZMAT
Hours of Service
Defensive Driving
Accident Investigation
Inspections, Repairs, & Maintenance
Safety ROI
Congratulations, Graduates!
OTA would like the congratulate the most recent NW Fleet Safety Management Certification Program graduates!
Class of 2022/2023:
Dennis Werbowski, McCraken Motor Freight
Pat Hammill, Tyree Oil
Bryson Richmond, TP Trucking
Buddy White, Charlie's Produce
Jessica Nelson, Wilson Logistics
Joe Torres, Bigfoot Beverages
Justin Smith, WinCo Foods
Cory Allmaras, Green Transfer & Storage Co.
Cody Goff, F.V. Martin Trucking
Ella Aguilar, Speedy Sceptic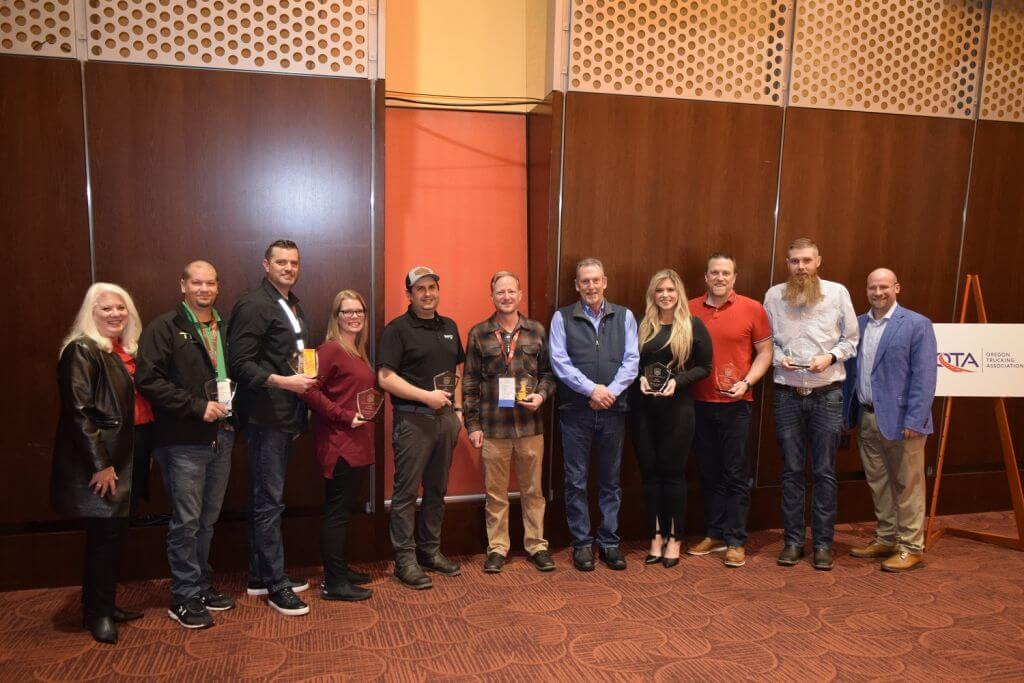 What NWFS Graduates are Saying...
Those who go through the NW Fleet Safety Certification program not only gain insight and knowledge on how to create and maintain their safety programs, they also have the chance to connect with other fleet safety professionals. Watch the video to see what some of the program's recent graduates have to say about their experiences.
NW Fleet Safety testimonials...
"The Northwest Fleet Safety Certification Program is a quality next level training course complete with the ability to network with some of the leading safety professionals in our industry."
-George Wood, Driver and Safety Manager at TP Trucking
---
"I enrolled because I was new to the Safety Department, and I felt that I would benefit greatly from the lessons, networking, and friendships that I could learn as well as develop in this course.  The lessons were very thorough and presented very precisely by all of the instructors to the point of giving expert insight on each subject making each of us better trained for our jobs.  Although John tried his best to stump us with some difficult homework, we all persevered and overcame his challenges and his jokes.  I feel with the knowledge and relationships that I have developed in this course, I am a much better asset for Reddaway and the Safety community as a whole.  Thanks to the OTA, John Sallak, and all of the instructors for providing this course and the training to give myself and Reddaway the knowledge and certification that will go a long way in making the roads a safer place as well as all of our working environments."
-Todd Boldin, Northern Division Safety Manager at Reddaway
"In this fast paced and heavily regulated industry, The Oregon Trucking Associations' Northwest Fleet Safety Certification class has given me and my company the passion, courage and a firm foundation in which to take our company into the future."  
-Donald A. Thompson, Director of Safety
"Leavitt's Freight Service has enthusiastically supported this OTA training effort. Three Leavitt's Risk Management Department Associates have graduated from the program and we've registered another for the cycle staring in May 2019.  Their ability to support Leavitt's safety efforts have proven invaluable with Key Performance Indicators (KPIs) that clearly support our Return On Investment.  This program has educated these associates in a wide range of topics that allows them to be cross utilized within the department while coaching and disciplining drivers in a competent manner.  It is essential that any associate involved with driver supervision i.e. safety manager, compliance associate, safety coach, driver manager, fleet manager, etc. needs to have a well-rounded understanding of the issues & topics addressed in this program to maximize support to our drivers while (1) driving down cost, (2) improving the safety performance of our drivers, (3) ensuring  compliance with state/federal regulations and (4) satisfying  due diligence responsibilities in the event of legal litigation actions."
-Billy Dover, SR Risk Manager at Leavitt's Freight Service