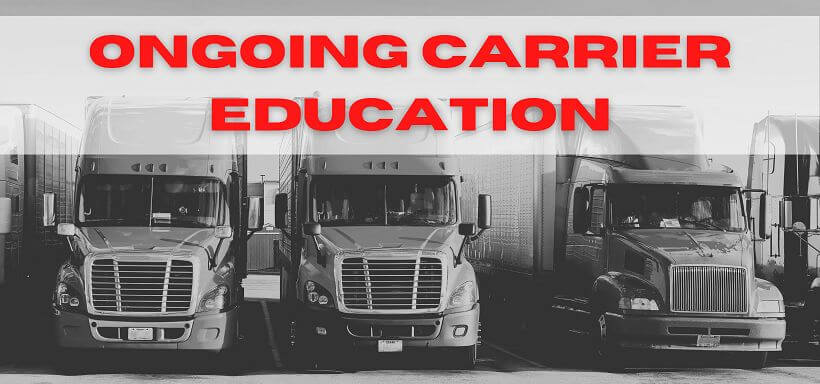 OTA is offering a series of sessions for Ongoing Carrier Education - perfect as a refresher or for new carriers and employees. These classes will focus on critical areas in the trucking business. We typically offer all four classes listed below each quarter over a two-day period, but other opportunities to take one or more of the Carrier Education Classes may also be scheduled throughout the year.
Check back here or visit the OTA training calendar to find out when the next classes will be held.
Why does OTA offer carrier education classes?
Employee turnover tends to have ugly connotations to it, mainly because replacing lost talent is costly in terms of employee compensation and business profitability. Employees leave for a variety of reasons; however, poor people management can also be a major culprit in turnover.
OTA's carrier education classes allow employers to invest in the growth and success of individual employees from day one. With proper coaching and rewarding improvements in work performance help keep well-informed, skilled employees – and reduces the need to constantly hire, train and certify your workforce.
Carrier Education Classes
A compliance-focused overview of Weight Mile Tax law and regulations for operating a CMV in the state of Oregon. Topics include tax structure & identifier; insurance & bond requirements; declared weight; record keeping requirements; fuel tax credits; monthly & quarterly mileage reports.
While OTA offers a wide range of training classes to meet the needs of our members, we can also help you address a specific area within your organization that needs some attention. OTA's safety & regulation team offers individual, on-site consultation services that include mock audits, tailored training and more. When you're ready to enhance your safety and compliance, contact us!